Danielle AndalorA
Head Coach, Owner of Niagara Aquatics Club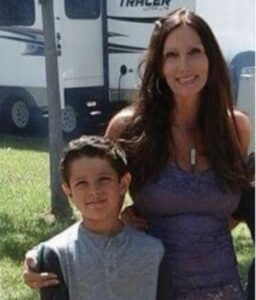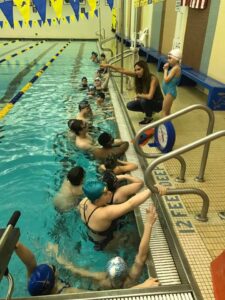 Danielle started swimming at the Boys and Girls Club in Jamestown, after nearly drowning in a neighborhood pool.  Since then, swimming and water safety have been her passion and Danielle has taught hundreds of children how to swim since the age of 16.  Danielle also swam competitively at the age group level with Star Swimming.  She won numerous awards, held records at Jamestown High School and was captain of her college swim team at the University of Rochester, where she had a full academic scholarship.  Since graduating from college, Danielle coached from 1996 to 2003 and assisted with the formation of the STAR Swim Club program in Jamestown.  In 2004, Danielle moved to Clarence to work as a Manufacturing Engineering Group Leader at Greatbatch.  She was an Assistant Coach at the Clarence Swim Club for 3 years before giving birth to her son, Joseph.  Danielle got her MBA at St. Bonaventure University and speaks fluent Italian.  She worked as a Sr. Quality Aerospace Engineer for Avox, clearing Chemical Oxygen Generators for aircraft manufacturers such as Airbus and Boeing.  She is the owner of Buffalo One Stop Shop, buffaloonestopshop.com, and President & Security Coordinator of J.A. Transport, Inc., jatransportinc.com, an International and Domestic Shipping Company that specializes in international and domestic air, ground and ocean freight.  After a long break from swimming, Danielle returned to the pool and is now training with Nickel City Splash. She loves her swim family and the comradery of being part of a team again.  Danielle is the Junior Coach of the Niagara Swimming LSC.  She also has a love for golf and was the Class A Club Champion at the Lockport Town & Country Club.
Kelly SPURLOCK
Assistant Age Group Coach, Niagara Aquatics Club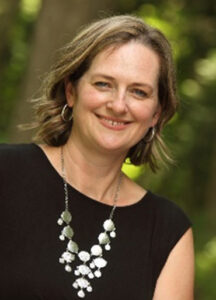 Kelly Spurlock started her swimming career when she was in middle school and was a diver.  They needed a fourth for a relay one day so Kelly filled in and has been swimming since then.  At one point, Kelly held every single record for swimming for her High School, including diving, except one, the 500 free! She also swam for Clarence Swim Club.  Kelly was a 16 time All American swimmer at the University of Rochester. She was inducted into the Hall of Fame at Akron High School and at the University of Rochester.  Kelly earned a BA in Religion and a BS in Environmental Science while at the University of Rochester and went on to get her masters at the University of South Carolina in Chemical Oceanography.  But swimming drew her back in after her masters work was complete and she ended up coaching and teaching at the college level at the University of the South and Wells College, where she coached several All-Americans. Kelly also coached at the High School level for 6 years in both Virginia and California when she was also teaching high school math.  She coached several USA swim teams – one in South Carolina and then locally. Her and her husband Brian, have 3 boys who are all on the Niagara Aquatics Club swim team. Currently, Kelly is Branch Director for HUNT Real Estate overseeing 2 offices.  She is also a team manager for Destination Imagination.
 

jasper adams

Diving Coach, Niagara Aquatics Club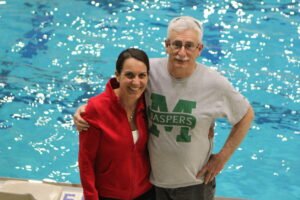 Jasper Adams joined our team in May of 2021, after meeting Danielle at the Clarence High School Meets.   Jasper Adams began to swim and dive as a young man at the Lockport YMCA. The love of the sport continued throughout high school and college. He set pool records for the 200 IM, Medley/Free Relays and Diving in high school. Adams went on to attend Alfred State College in 1971, establishing school and pool records and earning an All-American status in diving and qualified for the Olympic trials in 1972. He also received an AAS degree in Automotive Technology. He continued his education at the University of Akron and Buffalo State College completing a BS/ED in Vocational Education.   Jasper Adams began his coaching career in 1971 at Lockport High School under Coach Bob Pauley. He trained his divers everything he knew from his experience as an award-winning diver. During this time Coach Adams was able to incorporate the inception of the women's diving program at Lockport High School. In 1978, he formed the Lockport Athletics Club Diving Program and later the Sunbird Diving Club at Niagara Community College. During that time, he also coached the Niagara University divers. In 1989, Adams was recruited by the University of Buffalo to coach the collegiate divers as they transitioned through to Division 1 and also formed the Buffalo Aquatics Club Age Group Diving program at UB. He later served as a diving coach at Lockport High School for twenty years. Adams retired as an Automotive Instructor at the Orleans Niagara BOCES in 2018. Throughout his tenure as a diving coach, Adams had the privilege and honor to coach many Collegiate Division 1, 2 and 3 Conference and National Champions, All-Americans, High School Record holders, High School State qualifiers/champions, League and Section V and VI High School Champions and Record Holders.     Adams will continue his diving career with the Niagara Aquatics Club. The diving program is available for all ages/skill levels.
patrick mcnelis
Senior Coach
Patrick grew up in Rochester, NY, and began swimming with the Northwest YMCA at the age of five. He continued with that team until he graduated from high school, competing at the YMCA New York State Championship meet almost annually, as well as various YMCA Zone and National meets. He attended high school at The Aquinas Institute, twice winning an individual Section V Class B title. He earned multiple NYSPHSAA qualifying times, and set numerous program records at both the YMCA and Aquinas.
Patrick swam in college for SUNY Geneseo, completing a decorated career in 2004. While at Geneseo, he finished in the top 8 in all his individual events at the SUNYAC Championships each year, and won a pair of individual titles (in the 400 IM) to go along with three relay titles (in the 800 free relay). Geneseo won the conference team championship in each of his four years there, with him serving as team captain as both a junior and senior. Geneseo's Athletic Department recognized him with its Outstanding Contribution and Leadership Award in 2004.
He began his coaching career early, starting as a swim instructor and volunteer coach at the Northwest YMCA but eventually becoming a full fledged assistant in his senior year of high school (focusing on the skill and stroke development of his youngest teammates) and running multiple weeklong swim camps. He served as the assistant swim coach at Niagara University in 2005-06, and the girls' assistant swim coach at Tonawanda High School in 2007 before taking time off to focus on his professional career. Recently, he took over as the varsity boys' head coach at Sweet Home High School in 2021.
Patrick is still an active swimmer as member of Nickel City Splash, a local Master's team, for which he continues to compete at local, regional, and national meets. As his day job, he works as an attorney in his own solo practice focusing on representing individuals with disabilities and their various legal needs (with a particular emphasis on their needs in public schools).
Allie Bashor
   Assistant Coach, LTS & Adaptive Instructor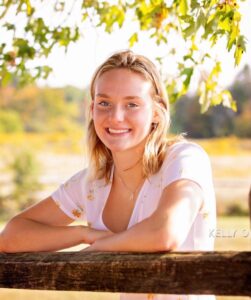 Allie Bashor is a graduate of Starpoint High School.  She is a 10 time school record holder at Starpoint High School Varsity Swimming and Diving team.  She is a 3 time NY State Qualifier, USA Swimming Futures Qualifier and was Senior Team member of STAR Swimming.  Allie has ccurrently swims Divison 1 at Long Island University, in Brooklyn.  She coached UB Swim Camp and Clinics also volunteered at Star Swimming with the Exploring Group.  Her favorite stroke is butterfly and her favorite thing about swimming is racing and the friendships she makes along the way.
Abigail Lisciandro
Diving Coach & LTS Instructor
Abigail Lisciandro started taking swim lessons at the age of three at the Jamestown YMCA. Approaching 7th grade, Abigail joined the high school swim team to start competing. A few weeks into practice she starting diving after her family members prior success in the sport. Abigail won class meets, sectional meets, and attended an NYSPHSAA states diving event. She set two school records for the 6 dive and the 11 dive. While diving, she also competing as the breast stroker in the 200 meter medley relay and attended sectionals with her teammates. When capable at the age of 16, Abigail took an interest in lifeguarding for morning adult swim, pool parties, and men's swimming events at Panama High School and Jamestown Community College, and also lifeguarded at Chautauqua Estates for four summers. Abigail took a break from diving while attending Jamestown Community College to focus on academics and basketball to receive her associates. After receiving an Associates in Math and Science, she then found herself at the University at Buffalo in the biomedical engineering program. In her junior year of college, she found a past interest in diving and contacted Danielle for an opportunity with Jasper. With hopes of competing at the collegiate level, Abigail will continue to practice in addition to work. 
in memory of coach Janet FEDERSPIEL